Embedded Board Level I/O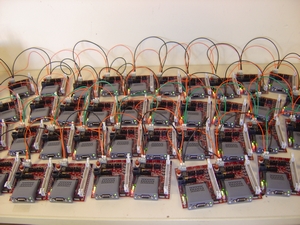 Embedded Board Level I/O was specifically designed for OEM equipment suppliers who were looking for compact, high density, and multi-function I/O.   Modules fit into existing or new systems and allow you to link in with other existing embedded components to build an integrated control architecture.    Circuit boards are designed with tight space requirements in mind so I/O density count is higher, which reduces space requirements.
Our I/O board solutions support all major fieldbus networks including EtherCat, Ethernet IP, Profibus, CANopen, Modbus TCP/IP, Modbus RTU, DeviceNet, Profinet, BACnet, Interbus, ControlNet, Bluetooth, and CC-Link.  Our embedded solutions also provide a gateway or bridge from one network to another or from a serial device to a fieldbus network.