Automation Solutions
As an automation OEM, you need someone who can sweat the details for you so that you can focus on the bigger picture.  At  each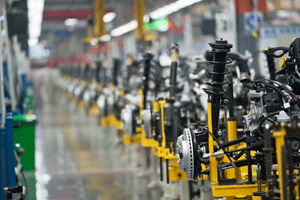 step from proof of concept to final product delivery, we can help speed your time to market and optimize your product performance by providing comprehensive support to your engineering and manufacturing teams.
Involve us right from the beginning.  During a project's design phase, OEMs benefit from a partnership with Diamond Technologies through many available services including:
system configuration
component selection
verification of component compatibility
review of power requirements
validation of bills of material
integration of standard automation equipment with our embedded wired and wireless industrial networking solutions
software development
We can help to ensure that your components work together seamlessly in equipment that improves your customer's productivity, controls your costs and avoids surprises during installation and commissioning.
By creating a specialized embedded control system with mechanical, electrical and software aspects tailored to your machine, your product will be ideally and uniquely positioned to meet your customer's requirements.
During your production phase, take advantage of more time-saving and cost-saving support from Diamond Technologies.
maintained OEM inventory for delivery when you need it
pre-programmed and configured components, ready to go right out of the box
OEM labeling streamlines your workflow for replacement/repair parts
custom cables, product housings and mounting hardware save you assembly and installation time
Click on the links to the right to learn more about our complete solutions.