286 Series Transducer Modules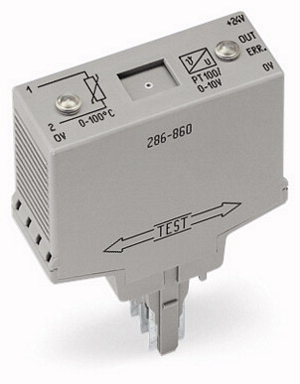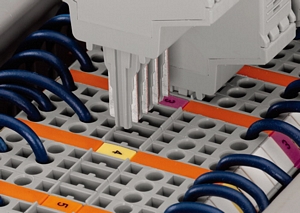 Our 286 line of transducer modules is designed to provide reliable and cost effective isolation and signal translation from RTD and Thermocouple inputs to 0-10V, 0-20mA, and 4-20mA.  The series plugs into our standard DIN Rail based terminal blocks.  This reduces wiring time and ensures reliable connections with many wiring options.
The series has several features including output for broken wire and short circuit, along with support for various Thermocouples.
AVAILABLE MODELS:
| | |
| --- | --- |
| Part Number | Description |
| 286-863 | THERMOCOUPLE J 0-10V |
| 286-864 | THERMOCOUPLE K 0-10V |
| 286-865 | THERMOCOUPLE J 0-20mA |
| 286-866 | THERMOCOUPLE K 0-20mA |
| 286-867 | THERMOCOUPLE J 4-20MA |
| 286-868 | THERMOCOUPLE K 4-20MA |
| 286-870/000-300 | PT100 RTD 0-10V |
| 286-871/000-300 | PT100 RTD 0-20mA |
| 286-872/000-300 | PT100 RTD 4-20mA |
| 286-873 | PT1000 RTD 0-10V |
| 286-874 | PT1000 RTD 0-20mA |
| 286-875 | PT1000 RTD 4-20mA |