Barcode Readers – Mobile Terminals
Portable Data Collection (PDC) terminals are used in a wide range of applications when greater amounts of data need to be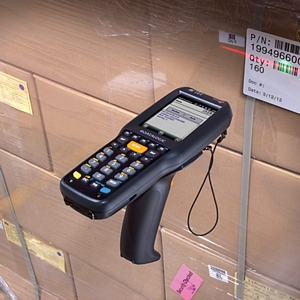 collected or an operator needs to be prompted through a scrip to complete a specific task. Diamond Technologies sells and supports a range of PDC terminals and software solutions. Our scanners are used primarily in warehouse, material handling, and manufacturing applications. Specific applications include work in process tracking, assisted picking and shipping, and asset tracking.
Our Mobile Computers include pocket-sized to full-alpha-keyboard handheld devices, industrial PDAs, pistol-grip terminals, vehicle-mounted computers and a complete choice of software solutions, which guarantee our customers the highest level of compatibility and openness to industry standards.
We have specific models for long range scanning, 2D scanning, wireless and batch based data collection. Scanners can be either tethered to a PC or terminal via cable or operate wirelessly. We have various wireless technologies including 900MHz, 2.4GHz, and Bluetooth. We can also provide various scanner accessories including power supplies and stands, pistol grips and spare batteries for a complete solution.