PowerScan 9300 Series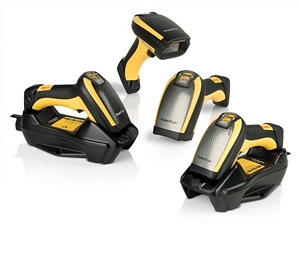 The PowerScan™ 9000 family has now been expanded with the introduction of the PowerScan 9300 series of laser scanners.  In the industrial target market, laser technology is still the best option for extra-long range scanning applications.
The PowerScan family is the world's bestselling line of industrial scanners and the PowerScan 9000 series expands the family combining its industry-leading features and ruggedness with high-speed laser reading performance. The PowerScan 9300 laser scanner series produces a bright, well-defined reading line and is available with extra-long range reading capabilities.
The PowerScan 9300 laser series is available in a desk model, a Bluetooth® wireless technology model, and a wireless version featuring Datalogic's STAR Cordless System™ radio.